Is it really more TIME that you need?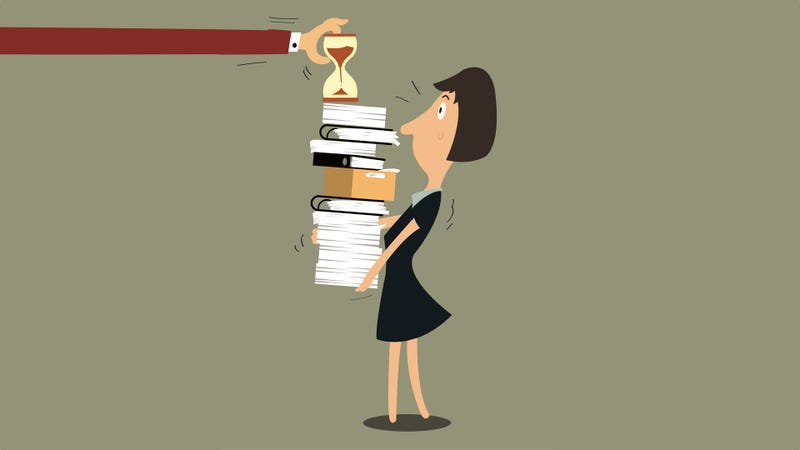 In preparing for an exciting upcoming gathering for women, I began to reflect upon TIME: how much we have, what we do with it, and how we can better use of it. The truth is that none of us knows how much time we will have left on earth, but once we wake up for the day we can pretty much estimate how much time we will have to complete a particular task.  In fact, many people begin to map out in the minds how much time they will spend on particular tasks to be done by a certain time.   What we do with the time we have is a completely different story.  I'm sure all of us have set out with the best  of intentions to, let's say, get something accomplished between 9am and 12 noon only to have allowed ourselves to become so distracted within that three hours that by the time noon comes we are not much further ahead than when we started.  So the bigger question becomes how do we make the best use of the time we have?
Recently I shared with a very stressed young mother a simple thing she could do during the week to free up her weekends.  She tried it and expressed that it did wonders for her and her young child.  They finally had TIME to spend together.  She had not thought about rearranging some things on her schedule in order to free up weekend time.  You see, many of us do get stuck into routines and the like.
I like to pride myself on being a great multitasker.  I've learned to take things in small bites and set realistic completion goals and to reward myself for getting it done.  I schedule tasks and I schedule time for me. And I must admit, life is so much easier.
I'd love to share some ideas with you on making the best use of your time while still enjoying life and not feeling so stressed. Save the date and time: December 1, 2018 (3pm-6pm)  I promise you the atmosphere will be light and fun and you will walk out of your comfort zone!  Feel free to comment here or go to the "Contact" section of the website to express your interest to join!
What are some things you wish you had more time for?